Colibri combines the raw power of the command line with the intuitive nature of a modern graphical user interface to define a revolutionary new way of managing your computer.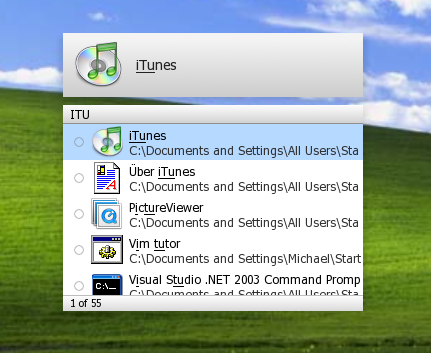 Stay in Control
Launch programs and web pages, play your favorite songs in iTunes, manage your bookmarks — all in a fraction of a second.
Find Stuff
Search the web and your own computer in an intuitive and efficient way — using less keystrokes than ever!
Ultimate Integration
Colibri integrates over a dozen of third-party programs such as iTunes, WinAmp, Mozilla Firefox — maximizing your productivity while minimizing your typing work.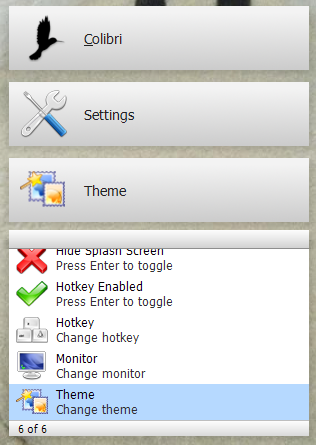 Colibri to go
Colibri's new portable mode allows you to use Colibri wherever you take your USB stick with you while making sure that your personal data is securely stored on the stick only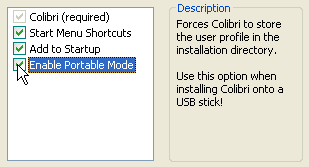 Copy&paste links
Now you can open hyperlinks and file system paths by copy&pasting them into Colibri.
Integrated search
Search the web using the cutting-edge Google search engine, use the awarded LEO text translation services — all from within Colibri!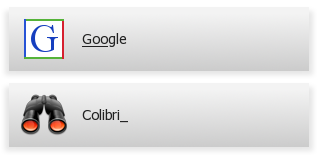 Get Colibri ( Freeware with no privacy issue )