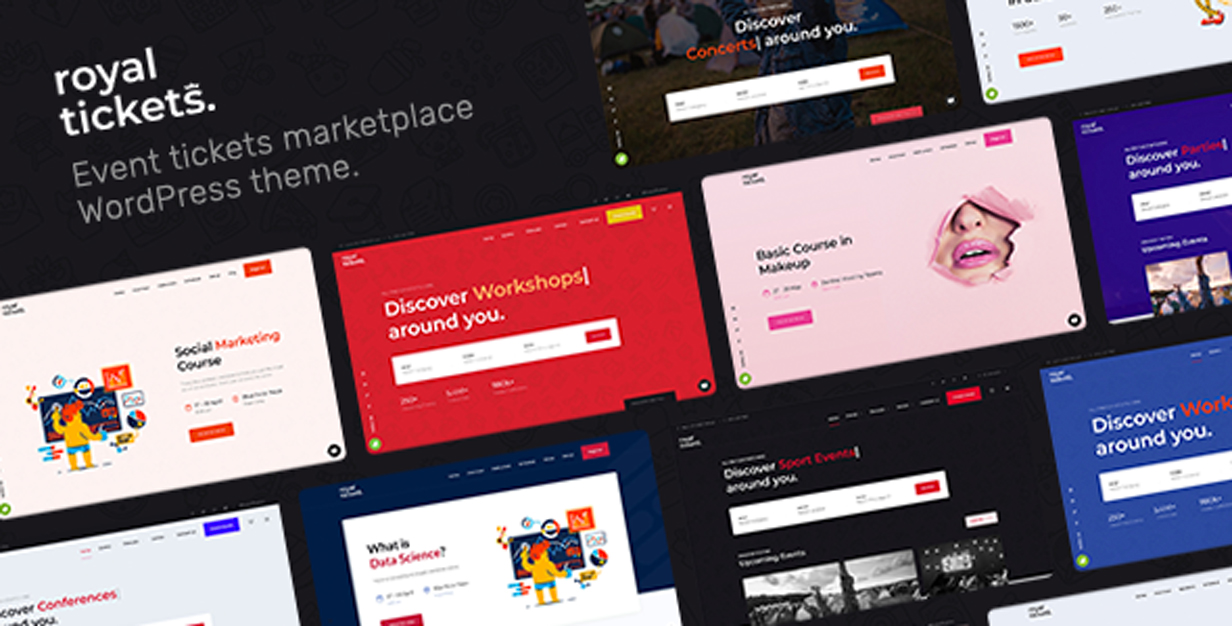 EventBuilder – WordPress Events Directory Theme
EventBuilder is a complex and advanced events responsive WordPress themes. You can now build your own events portal on which users can add events in the categories you define. They can even sell tickets to their events via the Tailor Ticket WordPress Plugin. You setup the pricing plans and get paid via PayPal or by Credit / Debit Cards (Stripe). The registration and login are all front-end, of course
There are so many features which probably make Event Builder the most universal events directory theme on the market.
Check out an event demo page with Ticket Tailor plugin integrated
Event Builder is compatible with a lot of Forms WordPress Pugins like Ninja Forms, Gravity Forms and Contact Form 7.
You define the categories and locations and users add events. There is an entire events directory with filters and different grid, list and even map view.
Setup your own pricing plans and get paid via PayPal or Credit / Debit Cart (Stripe).
Explore the events right on the map.
For each category you can define different review fields using our custom reviews system buil-in the Event Builder theme.
Demo with Open Registration

To buy a demo pricing plan (which you can select upon registration), use the following details for Stripe: Card number: 4242 4242 4242 4242, 12/18, CCV 123
Features Overview
Front-End Registration / Login Forms
Responsive and Mobile Ready
Paypal Integrated
Stripe Integrated
TicketTailor Plugin Support
ThemesDojo Review System Integrated
Custom Review fields for each listing category.
Advertising Spaces (2 spots – 300×250)
LayerSlider Inlcuded ($17)
VisualComposer ($33)
11 Custom shortcodes (integrated in visual composer)
Front-End Ajax Login/Register/Reset Password
Register packages with more than 19 features.
MegaMenu
Faceted search
4 Custom sidebar widgets
17 custom page templates
3 different pages for events categories
3 different pages for events locations
Event Tag index pages.
Unlimited color schemes
Google fonts
Contact Form 7
Gravity Forms
Ninja Forms
Admin Front-End Pending Review Event System
Add to favourites system integrated
Compatible with MailChimp
Demo import notification
If there are problems importing the demo with our integrated function you can sue the default wordpress importer. Just download this archive: https://www.dropbox.com/s/wfez3uak035a09z/demo.zip
– content.xml is default wordpress content xml file.
– theme-options.txt contains the ReduxFramework settings.
– widgets.json is the the widgets import file.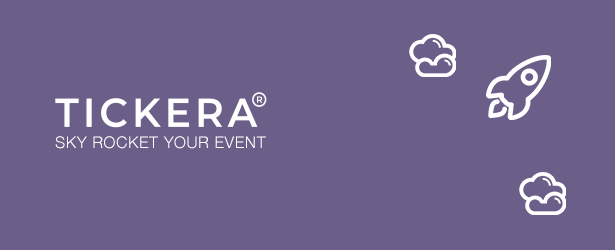 Version 1.1.0 - 03/08/2017: 

  - Added Place page displaying all upcoming events.

Version 1.0.9 - 10/24/2016: 

  - Fixed google maps api issue. Now you have to add it via DB Settings -> General Settings.

Version 1.0.8 - 04/16/2016: 

  - Fixed blank visual tab on event edit page.

Changed files:

  - functions.php

Version 1.0.7 - 02/17/2016: 

  - Fixed Shortcode issues.

  - removed Schedule section (will be added in next update)

Version 1.0.6 - 02/10/2016: 

  - Added section Event Schedule

  - Added section Event Speakers

  - Added section Event Summery

  - Added section Partners

Version 1.0.5 - 12/23/2015:

  - Added redirect to upload after package purchase

Version 1.0.4 - 08/25/2015: 

  - Fixed upload event via back-end issue

  - Hide/Show login section

  Changed files:

  - update Event Builder Plugin - the new is located in plugins folder

  - functions.php

  - ReduxFramework/sample/sample-config.php

  - partials/part-header-one.php

Version 1.0.3 - 08/05/2015: 

  - Compatible with Tickera.

  - Keywords Translated.

  - Tame format (12H/24H) option available in admin page.

  - Date format (?m/d/Y?/?d/m/Y?) option available in admin page.

  - Upload your favicon function.

Version 1.0.2 - 07/16/2015: 

  - Fixed ?Related by Location? issue.

  - Fixed ?Active? plan check box issue.

  - Fixed ?Street view? check box issue.

Version 1.0.1 - 07/11/2015: 

  - Advanced Filter bug fixed.

  - Multiple events on the same place map spider.

  - .mo and .po files added. 

  - Added demo data standalone files for import.

Version 1 - 06/25/2015:

  - Initial release


Credits
Latest Themes