Email: GrandPrixMotors1@gmail.com
Password:  9JLU6k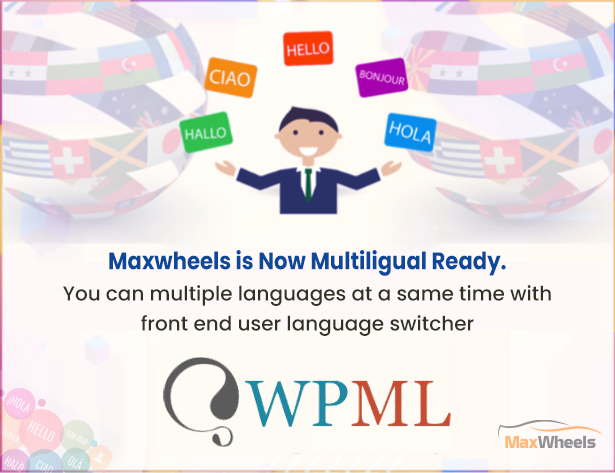 Maxwheels is a flawless multi-functional auto dealer theme that is the best suitable for any automotive, bike, boat business, car services, repair services, and any motor accessories shop. It is packed with super excellent features that let you make a modern car dealing website. We have integrated the most exclusive car review system inside, you can add custom fields as much as you want.
We are offering six home page designs in the car WordPress theme with different layouts. You can also choose from listing or grid styles, classic or default layout, and Modern or Simple gallery according to the website requirement.

Maxwheels – Multivendor Car Dealership WordPress Features
Elementor Page builder Added
Vehicle review stamp
Radius search with Google
Car Detailed Review System
Car Comparison
Category Base Form Fields
Category Base Search
Bump Up Ads
Category Base Pricing
Related Taxonomy
Live Search With Suggestions
Seller Rating & Seller Badges
Two Type Of Communication Mods
Complete Messaging Module
watermark On Ad Images
Email Templates
YouTube Video Option
Login With Social Media
Bad Word Filter
Targeted Advertisement Slots
Create Custom Ad Type
Location Base Search
Redux Framework
Bootstrap 3
Child Theme Supported
Pricing Plan Paid and Free, both available
Turn ON/OFF Featured Ads Option
Working Contact form
Cross Browser support
650+ Google fonts
Social media icons
SEO optimized
Membership Plans
Front End Listing Submission
Facebook Login
Google Login
Language translation supported
Social Share for Posts
Well commented code.
Mail Chimp Integrated
Google reCAPTCHA Integrated
RTL Version
Clean, Modern Design can be used for any type of website
Fully Responsive
Custom fields
Built with HTML5 and CSS3
Unlimited Colors
WooCommerce integration
Review and rating system
Email notification
Add to favorite option
Google Maps integrated
Note: We are not providing support for any kind of adult/dating website. If you want to buy then you can proceed but do not expect support for illegal, dating, or Adult Websites.
Images: Images are only for demo purposes.
Change Logs
Updates: v 1.1.3 – April 17th, 2023


1 - Added a new module rent a car by MAX Rental plugin.
2 - MAX Rental is compatible with the whole theme and plugins.
3 - All plugins are updated and compatible with the theme.
4 - Added a new widget listing the owl carousel slider in the Max wheels elementor widgets plugin.
5 - Made theme options editable for header 2.
6 - Added option for max number of uploaded images.
7 - Gallery issues fixed.
8 - Resolved issue with the make feature button.
9 - Fixed the issue after editing/updating the featured listing and turned it back into a simple listing. 
10 - Fixed responsive issues max wheels theme header 2.
11 - Fixed all responsive issues related to the theme.
12 - Fixed all responsive and style issues related to plugins.
13 - Compatible with updated WordPress 6.2.

Updates: v 1.1.2 – June 10th, 2022


1 - Compatible with the Updated Version of WordPress 6.0.
2 - Compatible with All updated Plugins.
3 - Record Not Found Change Image by Theme options.
4 - Fixed Filter Issues on the Inventory Page.
5 - Fixed Some Style Issues Related To the Theme.
6 - Fixed Some Style Issues Related To Plugins.

Updates: v 1.1.1 – March 31th, 2022


1- Compatible with Updated Elementor
2- Compatible with Updated Woocommerce
3- Compatible with the Updated Redux Framework
4- Fixed Featured Filter on Inventory Search Page.
5- Fixed Footer 2 Title and bottom tags
6- Fixed some Style Issues Related to the theme.

Updates: v 1.1.0 – Jan 18th, 2022


1- Compatible with WPML (WordPress Multilingual)
2- Fixed Featured Listing Tabs 
3- Fixed Sold Listing Tabs
4- Fixed Total Expired Listing Counts on Dashboard.
5- Fixed admin Chose role dropdown buyer or dealer
6- Fixed styling issue.

Updates: v 1.0.9 – Nov 10th, 2021


1- Fixed Working Hours issues.
2- Fixed Profile Package Link issue.
3- Fixed Contact to Dealer email form issue.
4- Fixed Make an Offer, Email form issue.
5- Fixed Test Drive email form issue.
6- Fixed New User Registration.
7- Fixed Style issue related to Plugins.
8- Fixed Style issue related to the theme.
9- Fixed Currency Switcher select value.

Updates: v 1.0.8 – Oct 21st, 2021


1- Added Price Filter Hero 4 widget Main page
2- Fixed Category Issue Filters
3- Fixed Location Issue Filters
4- Fixed User Profile Mobile Number Hide Issue
5- Fixed User Profile, Mobile Format Issue.
6- Fixed WhatsApp Mobile Format Issue.
7- Fixed Custom Field Issue 
8- Fixed Custom field select2 and Multi Select Issue
9- Fixed Style Issues

Updates: v 1.0.7 – Oct 7th, 2021


1- Add a Widget for Listing by Location Search
2- Remove User Type From Register Page
3- Add User Type in Theme options
4- Fixed some Strings that are not translated
5- Add Backend Listing Working Properly
6- Add Option All Hero Section Search By Location
7- Fixed View Seller Details Button Link Issue
8- Fixed Schedule Test Drive Form Select Date and Time Issue
9- Some Static Strings are Translated 
10- Fixed Style Issues
12- Add Elementor widget option for Welcome to Max wheels

Updates: v 1.0.6 – Sep 20th, 2021


1. RTL Version Added.
2. Submit Listing Issue Fixed.
3. Updated Plugins
4. Updated POT Files

Updates: v 1.0.5 – Aug 26th, 2021


1. Added Listing Submission From the Backend.
2. Added Edit Listing Option In Frontend.
3. Added Mark As Featured.
4. Added Plans In the Dashboard
5. Added Package History In the Dashboard
6. Added Reviews In the Dashboard
7. Added Assign Package To Users From Admin 
8. Added All Demos To Import
9. Added ACF Plugin
10. Added Elementor Pro Header/Footer Option
11. Fixed the Backend Issue
12. Fixed Styling Issue
13. Fixed Currency Conversion Issue
14. Fixed Backend Featured Ads.
15:  All Plugins Updated
16: Translation File Updated

Updates: v 1.0.4 – Aug 9th, 2021


1. Styling Issue Fixed.
2:  All Plugins Updated
3: Translation File Updated

Updates: v 1.0.1 – Aug 5th, 2021


1. Initial Release